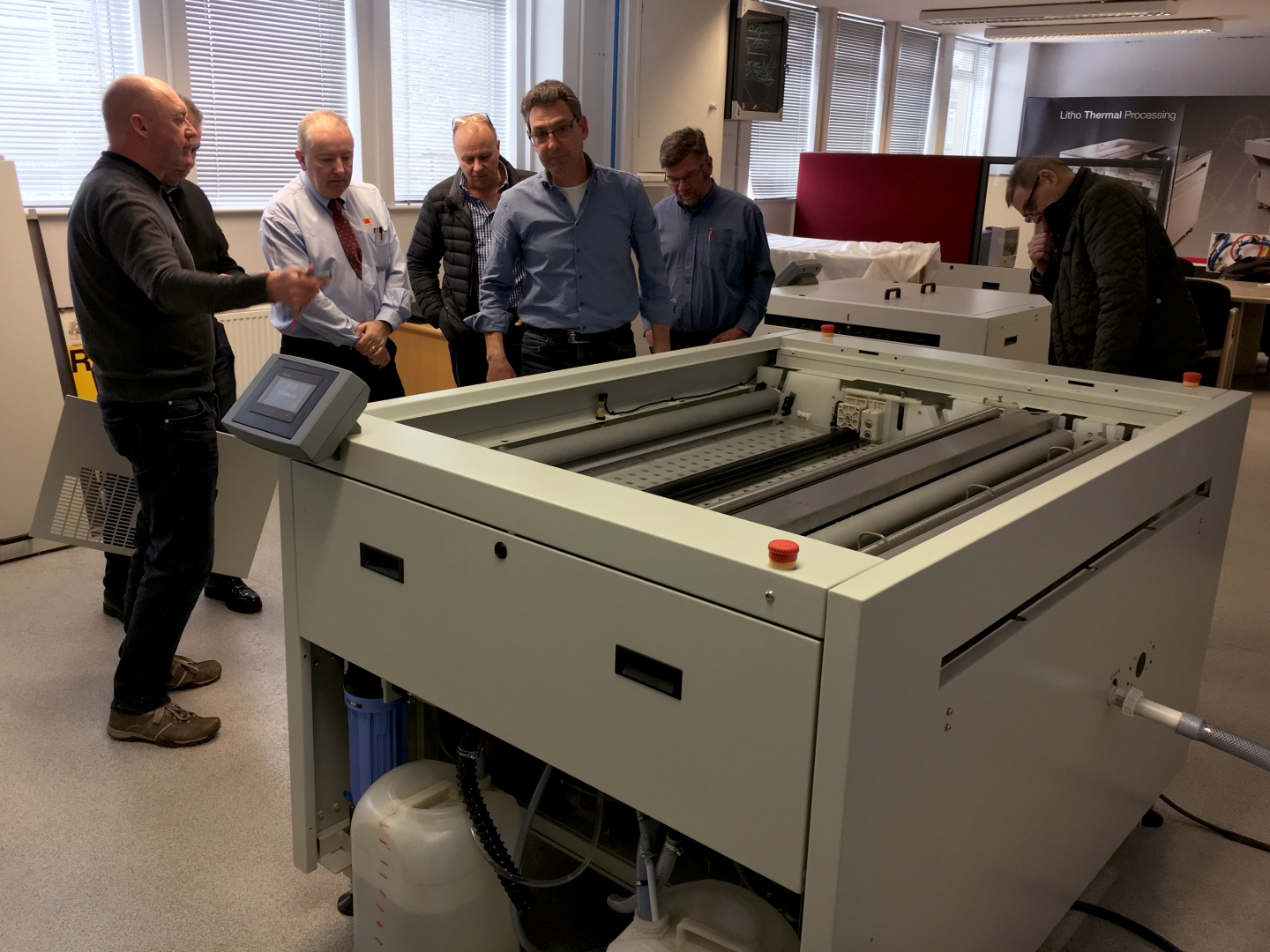 Product Overview
Heights (UK) have welcomed a delegation of Kodak European Media Specialist Team Leaders to their premises in Halifax, West Yorkshire.
The team were presented with a thorough technical overview of our Maya, Titanium and Indium plate processors, and had the chance to quiz our product specialists Bob Woodfine and Mark King on every aspect of the equipment.
After a very successful day of discussion and demonstration, Heights look forward to working further with the Kodak Team.
Email us now for more information on the Indium, Titanium and Maya platforms.