HEIGHTS USA, Inc. are distributors for MSA Engineering Systems Limited (based in Leicester, UK) who manufacture hand-held quality control instruments for the leather industry. HEIGHTS are also an accredited, official calibration center for the ST300 Leather Softness Tester.
The ST300 Softness Tester is a means of determining the softness of leather without defacing the hide or skin, and doesn't require samples to be cut from the leather prior to testing. This enables a quality system to be established between supplier and customer wherever leather softness is a priority.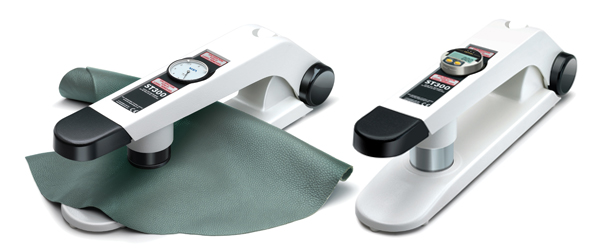 The SG300 Substance Gauge measures the thickness of leather and is ergonomically designed to give perfect balance. It's able to measure a greater depth of softer material than conventional units due to its unique triangular shaped frame.