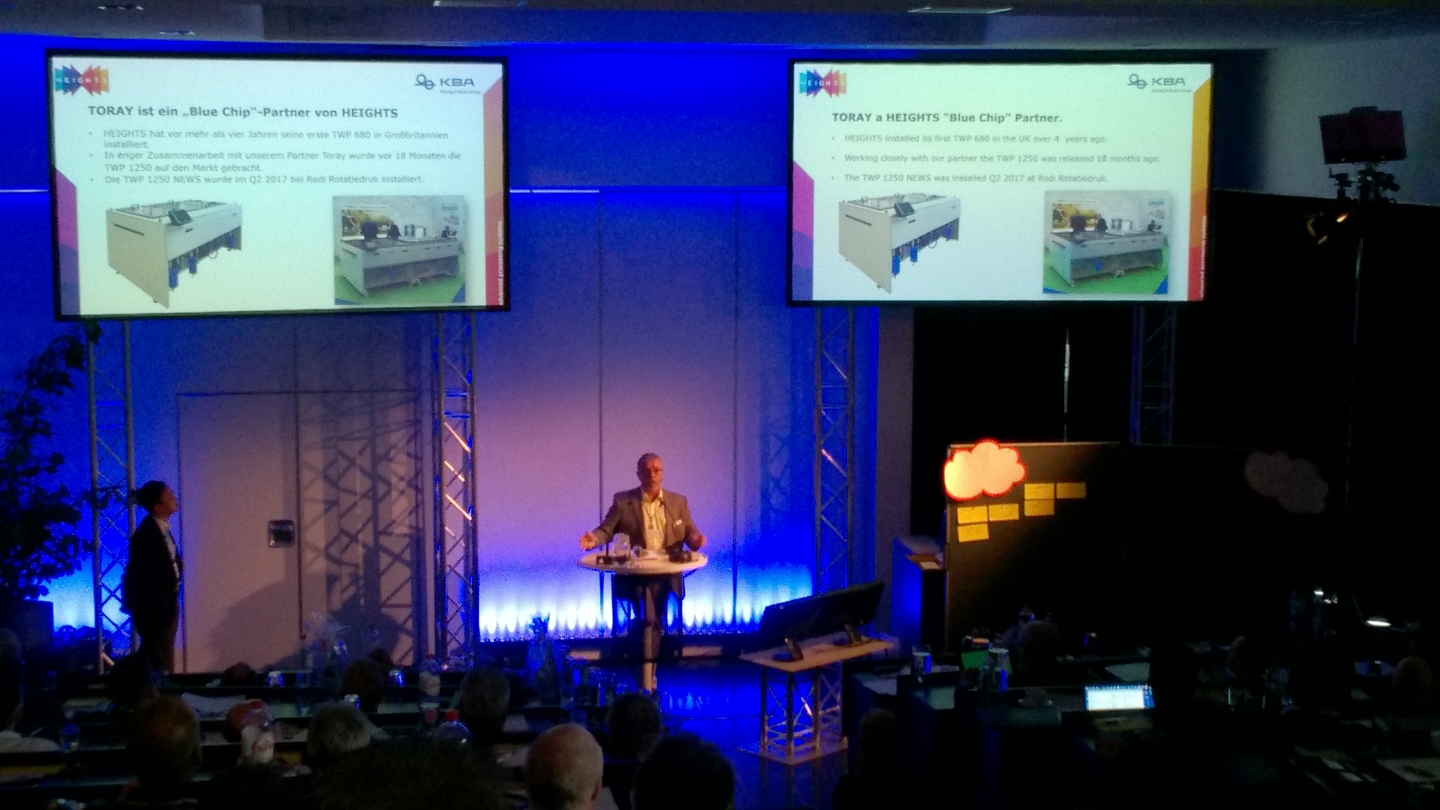 Cortina User Workshop
Last month Heights (UK) attended the 13th annual Cortina User Workshop, an event which sees users of the Cortina Waterless Printing Press and associated supply partners come together.
Heights manufacture the TWP range of Waterless Plate Processors, specifically for use with the Toray Waterless Lithographic Plate.
The event was an excellent platform from which to launch the processors in conjunction with Toray and introduce the equipment to the network of Cortina Press users.
Email us for more information on the TWP.